Eliminating financial barriers to education
By Halton Learning Foundation |
Colin Bain believes in the power of education. As a teacher with the Halton District School Board for more than 30 years, he saw first-hand how education can transform lives, especially for disadvantaged students who live without the basics most of us take for granted.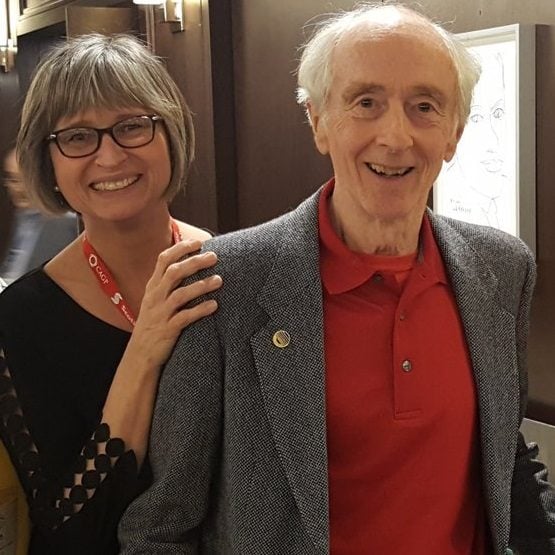 During the years Colin was working, he admits charitable giving was not exactly top of mind. Yet he always planned to leave part of his wealth to a charity in his Will, and always believed in the mission of The Halton Learning Foundation.
The Halton Learning Foundation (HLF) helps eliminate financial barriers to education for the 1 in 10 students in the Halton District School Board who live at or below the poverty line. Founded in 2004, HLF provides emergency funds, and student subsidies to pay for school supplies, warm clothing, lunches, and class field trips. HLF also partners with organizations and individuals to offer scholarships that help students continue their education beyond high school.
"If kids fall behind in school for any reason, they're at a disadvantage because they won't have the skills they need to succeed in today's economy," Colin explains. "And since I know those reasons are sometimes financial, the Halton Learning Foundation has given me a unique chance to step in and help."
Colin has been a generous supporter of HLF's work in retirement, and has made the decision to name the charity in his Will. His legacy donation will have a real impact on the foundation's ability to provide support for both emergency needs and post-secondary scholarships for years to come. Colin doesn't have children of his own, but he says his nieces and nephews are fully supportive of his decision to leave the majority of his estate to charity.
Seeing the impact of his gifts inspires Colin and reinforces his belief in the work of HLF. A recent thank-you note from one of his scholarship recipients relayed how much Colin's support has meant to the young man, both financially and emotionally.
"It's affected my self-esteem," Colin says. "I love to hear the good things that have happened to these kids, and it gives me a great sense of pride to know that I'm helping them."
Learn how leaving a gift in your Will works