Writing Your Will May Be the Kindest Thing You Do for Your Loved Ones
By Will Power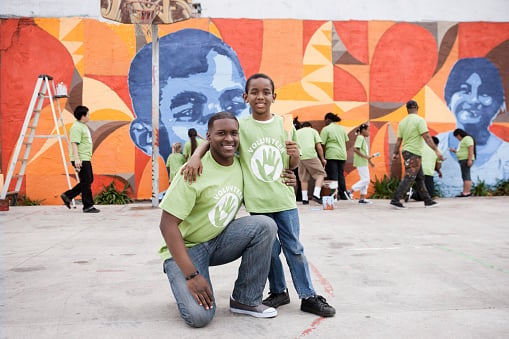 Are you one of the 49% of Canadians that don't have a Will? Or maybe you do have a Will but there have been changes in your life and your Will is no longer up to date? Among the top reasons so many of us delay Will writing is the feeling that we're too young to worry about it, or that we don't have enough assets to justify making a Will in the first place.
Valid concerns. But there are some real motivations to making a Will you might not be aware of, regardless of where you are in life.
The consequences of not having a Will
Dying without a Will could have serious implications for your family. For starters, with no Will in place, your assets could be distributed according to the laws of your province, which may exclude certain family members like common-law spouses or step-children. Even if you don't have a lot to pass on, you probably want to make sure what you do have is passed on to the people you love.
A Will is about more than just your possessions
If you put aside the natural apprehensions you may have about dying, making a Will can be an opportunity to have an open and insightful conversation with your loved ones about life and legacy. Why not use this time to create a unique family legacy that is about more than just passing along possessions, but also ideas and values?
For example, perhaps your community has always played an important role in your family's life, and giving back to your community is a value you all hold dear. You might choose to leave a small percentage of your estate (see how even 1% can make a difference) to a neighborhood charity, a contribution that future generations of family can rally around and continue on in their lifetimes.
A Will may not be the most exciting document you ever write, but as an exercise in collaboration, interaction, and empathy, it could be one of the most meaningful.
So, why is writing a Will one of the kindest things you can do for your loved ones?
In a nutshell, it saves your family from unnecessary stress.
There is so much work to do when a loved one passes away, and at such a difficult time. Having your wishes made clear, and instructions laid out in your Will, can make a difficult time so much easier for the people you love.
And it's important to share your wishes with your family now so there won't be any surprises when you're gone. Knowing who is responsible for what and how assets will be allocated – to loved ones, business relationships, charitable organizations, etc. – helps create peace of mind for everyone involved.
So make estate planning a family affair, it sets a powerful precedent of trust and respect.
Writing a Will doesn't have to be expensive. There are a whole range of options out there when it comes to making your Will. You may choose to use an online Will writing service if you have a relatively straightforward estate. Or choose a lawyer or notary if you'd like the advice of a professional who can give you more personalized advice (i.e. how to take advantage of tax incentives available when making a charitable gift in your Will). You can find qualified legal advisors here.